Our mission is to provide the highest standard of patient care whilst incorporating a holistic approach toward diagnosis and management of illness. We are committed to promoting health, wellbeing and disease prevention to all patients. We do not discriminate in the provision of excellent care and aim to treat all patients with dignity and respect.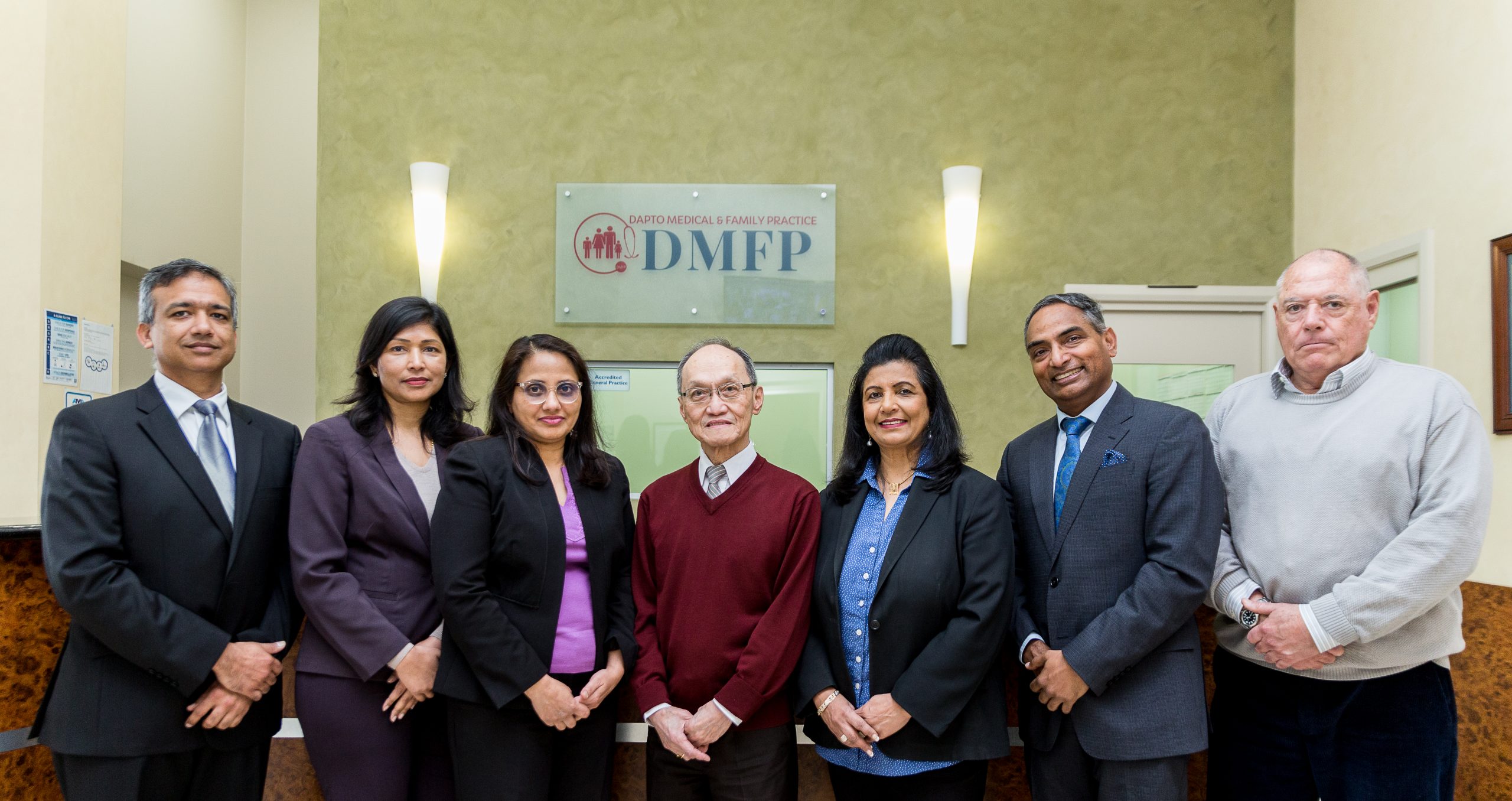 "I have recently retired after 40 years in full time General Practice. During those years I have been involved in several different practices, each with its own unique style.  
 The Practice Owners at the Dapto Medical and Family Practice, Dr Seng Ooi, Dr Cedric & Usha Fernandez, and their Practice Manager Mari, constitute the most compassionate, efficient, and honest practice management I have had the privilege of working with. The vibe they create has a trickle-down effect, and the Medical, Nursing and Admin teams are a happy group who have been loyal to the Practice for years.
 A fabulous Practice that I wish I had discovered years earlier. 
Dr Robert Armstrong 
September 2021
Professional & Friendly Staff
Appointments & Walk-ins Accepted
Patient of DMFP, Stephen
"Myself and my family have been attending this practice for many years. The Doctors are always extremely professional and caring. The staff are friendly, have excellent customer service skills and very helpful in arranging appointments to fit in with work commitments and assisting in any way possible. I have no hesitation in recommending this practice that provides a very professional and caring service."
 *Extracted from Google Reviews
Patients of Keiraville Surgery, Ron and Fran
"Our family have had a long and very happy relationship with doctors and receptionists alike at Keiraville surgery. My 99year old mother in law is testament to their excellent medical knowledge and friendliness. Nice to have a family practice."
 *Extracted from Word of Mouth

Serving the Illawarra Community since 1980
Book an appointment today at our below centres..